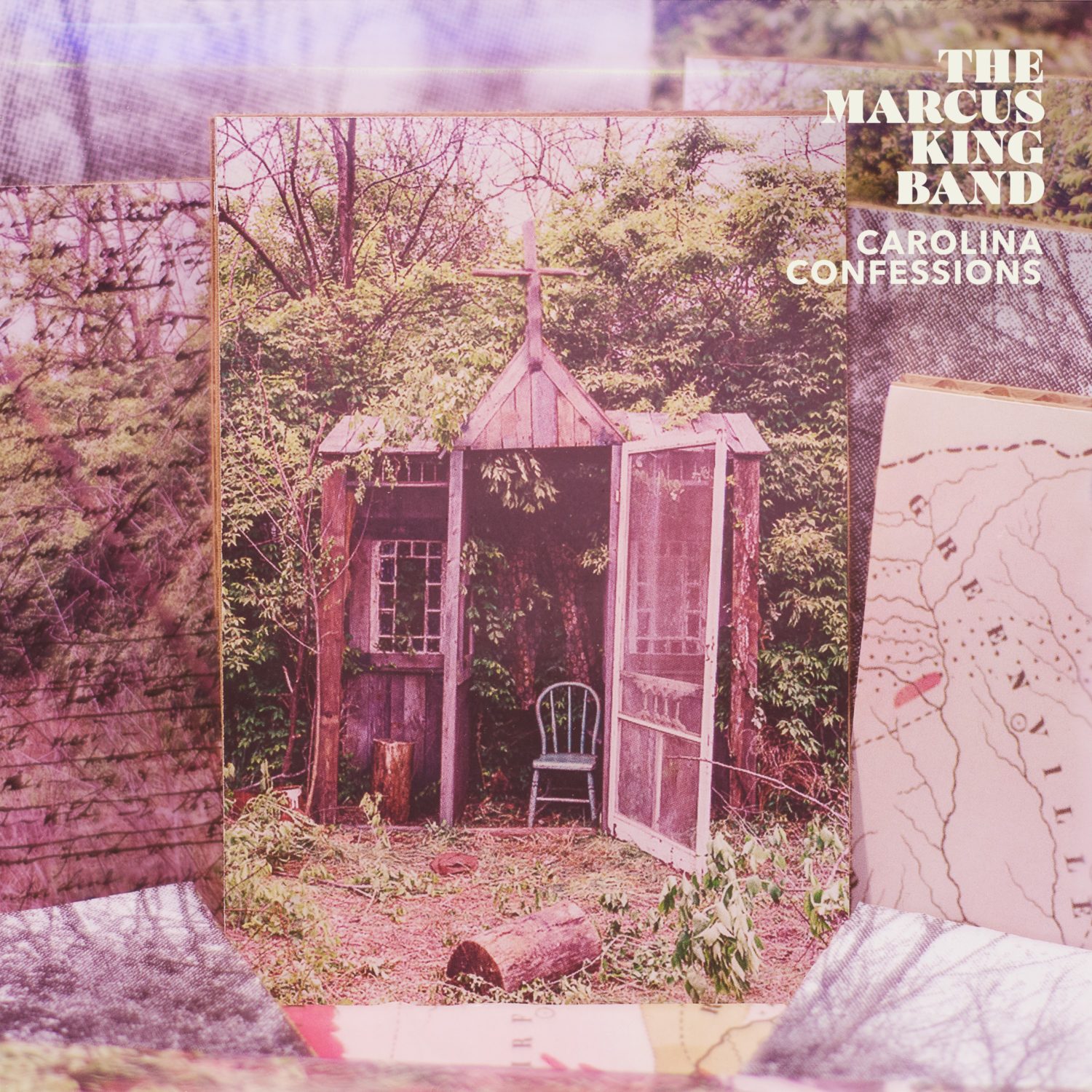 MARCUS KING BAND FAMILY REUNION RETURNS TO NORTH CAROLINA OCT 5-6
AFTER BAND'S MONTH-LONG RUN OF 14 SOLD-OUT SHOWS
Today, The Marcus King Band releases "Goodbye Carolina," the final instant grat track off 'Carolina Confessions', a stirring demonstration of how the 22-year-old bandleader and songwriter has become so much more than "one of music's next great guitarists" (Washington Post). Grappling with the suicide of a close friend, the six-minute epic delves deep into themes of guilt and absolution and the solace that only escape can provide. Watch the video here. 'Carolina Confessions', the band's third full length album, will be released on October 5th, 2018 via Fantasy Records.
Detailing the compelling story behind the song, Relix says "it's on "another level, setting the tone for an emotion-packed offering featuring soaring vocals and guitar."
Recorded at Nashville's RCA Studio A and produced by Dave Cobb (Jason Isbell, Sturgill Simpson, Chris Stapleton), 'Carolina Confessions' has already earned The Marcus King Band new fans in Conan O'Brien, NPR Music, Billboard, and Rolling Stone, who called their recent late-night TV debut "revelatory." Watch "Where I'm Headed" live on Conan here.
Currently on a month-long streak of 14 sold out dates – including their first-ever headlining stops in LA (two nights at Troubadour), San Francisco (Great American Music Hall), and San Diego (Belly Up) – The Marcus King Band will level up to bigger ballrooms and theatres in the coming months. As World Cafe's Bruce Warren affirms, "the next time someone says to you that rock is dead, tell them to look no further than this King."
On October 5th and 6th, The Marcus King Band will celebrate the album's release in North Carolina with the second iteration of their own destination music festival and benefit, The Marcus King Band Family Reunion. Curated by King himself, the weekend brings The Revivalists, Nikki Lane, Carl Broemel (My Morning Jacket), Chuck Leavell (Allman Brothers, Rolling Stones), and many more to Black Mountain's Pisgah Brewing Company. More info available here.
Pre-Order 'Carolina Confessions' HERE
Marcus King Band Tour Dates
9.21 @ Zydeco in Birmingham, AL**
9.22 @ Bristol Rhythm & Roots Reunion in Bristol, TN
9.23 @ Bogart's in Cincinnati, OH**
9.25 @ The Vogue in Indianapolis, IN**
9.26 @ Thalia Hall in Chicago, IL**
9.27 @ Amsterdam Bar and Hall in Saint Paul, MN**
9.28 @ Gabe's in Iowa City, IA**
9.29 @ Kilbourn City Live in Wisconsin Dells, WI**
9.30 @ Turner Hall Ballroom in Milwaukee, WI**
10.5 @ The Marcus King Band Family Reunion in Black Mountain, NC
10.6 @ The Marcus King Band Family Reunion in Black Mountain, NC
10.10 @ La Cigale in Paris, France
10.11 @ MCNA in Coulanges-les-nevers, France
10.12 @ Arcadium in Annecy, France
10.13 @ Avignon Blues Festival in Avignon, France
10.15 @ Santeria Social Club in Milano, Italy
10.16 @ Kaufleuten Festsaal in Zurich, Switzerland
10.17 @ Rockfabrik in Ludwigsburg, Germany
10.18 @ Batschkapp in Frankfurt Am Main, Germany
10.19 @ Festsaal Kreuzberg in Berlin, Germany
10.21 @ Knust in Hamburg, Germany
10.22 @ Paradiso Noord in Nieuw-amsterdam, Netherlands
10.23 @ Doornroosje in Nijmegen, NL
10.25 @ The Fleece in Bristol, United Kingdom
10.26 @ Islington Assembly Hall in London, United Kingdom
10.27 @ Night & Day Café in Manchester, United Kingdom
10.28 @ Stereo in Glasgow, United Kingdom
11.7 @ Cannery Ballroom in Nashville, TN*
11.8 @ Songbirds South in Chattanooga, TN*
11.10 @ Volcano Room at Cumberland Caverns in McMinnville, TN*
11.12 @ Jefferson Theater in Charlottesville, VA*
11.13 @ The Stone Pony in Asbury Park, NJ*
11.15 @ Theatre of Living Arts in Philadelphia, PA*
11.16 @ Irving Plaza in New York, NY*
11.17 @ Pearl Street in Northampton, MA*
11.18 @ The Sinclair in Cambridge, MA*
11.19 @ The Sinclair in Cambridge, MA*
11.21 @ Aura in Portland, ME*
11.23 @ Higher Ground Ballroom in South Burlington, VT*
11.24 @ Cohoes Music Hall in Cohoes, NY*
11.25 @ Iron Works in Buffalo, NY*
11.26 @ Phoenix Concert Theatre in Toronto, ON*
11.27 @ The Club at Stage AE in Pittsburgh, PA*
11.29 @ The Loft in Lansing, MI*
11.30 @ Elevation in Grand Rapids, MI*
12.1 @ St. Andrews Hall in Detroit, MI*
12.2 @ Bluebird Nightclub in Bloomington, IN*
12.4 @ Mercury Ballroom in Louisville, KY*
12.6 @ 9:30 Club in Washington D.C.*
12.11 @ Southbound Music Hall in Augusta, GA
12.12 @ Georgia Theatre in Athens, GA
12.13 @ Variety Playhouse in Atlanta, GA
12.14 @ Variety Playhouse in Atlanta, GA
12.15 @ Hargray Capitol Theatre in Macon, GA
1.20 @ Island Exodus 10 in Runaway Bay, Jamaica
**w/ Bishop Gunn
*w/ Ida Mae
Follow Marcus King Band:
Official Site
Facebook
Instagram
Twitter