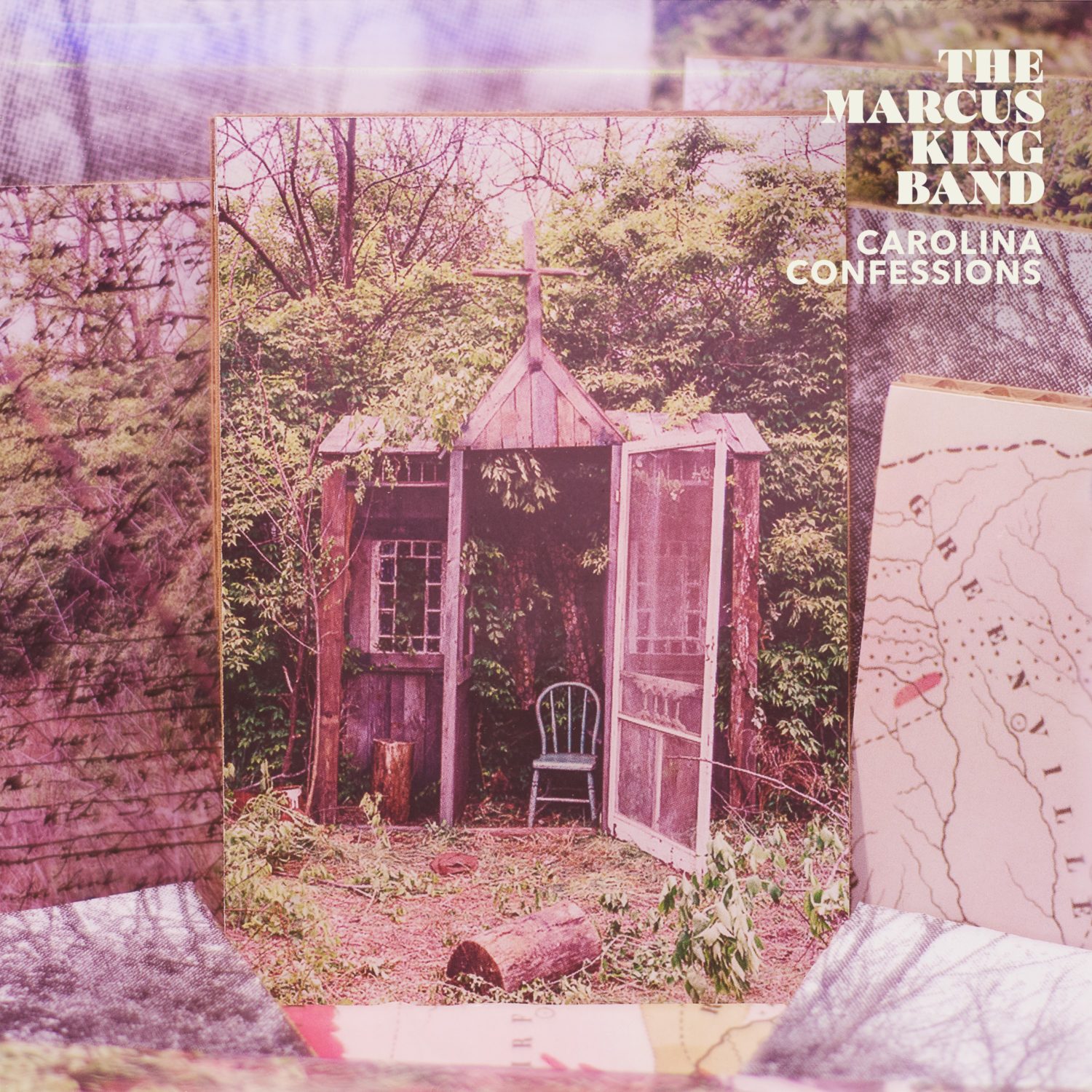 Ahead of this Friday's album release, Noisey has shared a stream of The Marcus King Band's highly anticipated new album Carolina Confessions (Fantasy Records). Produced by Dave Cobb (Jason Isbell, Sturgill Simpson, Chris Stapleton), Carolina Confessions finds Marcus hitting a new creative peak as he grapples with the complications of family, forgiveness, mental health and new-found freedom.
Noisey writer Will Schube hails the Southern gothic epic as "astounding and triumphant, a gut-punch and nut-kick," and you can stream it in full at VICE's site: LINK
Turning to producer Dave Cobb and recorded in Nashville's famed RCA Studio A, Carolina Confessions showcases Marcus' dazzling songwriting ability as well as his matchless guitar chops reinforcing the band's emergence as one of the most exciting new arrivals in American music.
From their recent searing performance on CONAN to their Top 10 placement at Americana radio, the past several weeks alone foretold Marcus' rise as he graduates from "one of music's next great guitarists" (Washington Post) to a distinctive, emotionally cutting songwriting presence.
This week, the band breaks from their buzzed about sold-out headlining tour to stage their destination music festival, The Marcus King Band Family Reunion in Black Mountain, North Carolina. Scheduled for this Friday and Saturday, October 5th and 6th, the festival will feature sets from The Revivalists, Nikki Lane, Carl Broemel (My Morning Jacket), Chuck Leavell (Allman Brothers, Rolling Stones), and more. More info available here
Praise for The Marcus King Band
"A Southern rocker in the classic sense, evoking memories of the soul-singing Gregg Allman one minute and his guitar-god brother, Duane, the next."
– Rolling Stone
"Tenacious and vulnerable…The next time someone says to you that rock is dead, tell them to look no further than this King." – NPR Music / World Cafe
"Marcus King has well established himself as a six-string hotshot with hundreds of incendiary live performances" – Billboard
"One of the most promising young musicians to emerge in recent years." – San Diego Union Tribune
Pre-Order Carolina Confessions HERE
Watch the album teaser HERE
The Marcus King Band Tour Dates:
10.5 @ The Marcus King Band Family Reunion in Black Mountain, NC
10.6 @ The Marcus King Band Family Reunion in Black Mountain, NC
10.10 @ La Cigale in Paris, France
10.11 @ MCNA in Coulanges-les-nevers, France
10.12 @ Arcadium in Annecy, France
10.13 @ Avignon Blues Festival in Avignon, France
10.15 @ Santeria Social Club in Milano, Italy
10.16 @ Kaufleuten Festsaal in Zurich, Switzerland
10.17 @ Rockfabrik in Ludwigsburg, Germany
10.18 @ Batschkapp in Frankfurt Am Main, Germany
10.19 @ Festsaal Kreuzberg in Berlin, Germany
10.21 @ Knust in Hamburg, Germany
10.22 @ Paradiso Noord in Nieuw-amsterdam, Netherlands
10.23 @ Doornroosje in Nijmegen, NL
10.25 @ The Fleece in Bristol, United Kingdom
10.26 @ Islington Assembly Hall in London, United Kingdom
10.27 @ Night & Day Café in Manchester, United Kingdom
10.28 @ Stereo in Glasgow, United Kingdom
11.7 @ Cannery Ballroom in Nashville, TN*
11.8 @ Songbirds South in Chattanooga, TN*
11.10 @ Volcano Room at Cumberland Caverns in McMinnville, TN*
11.12 @ Jefferson Theater in Charlottesville, VA*
11.13 @ The Stone Pony in Asbury Park, NJ*
11.15 @ Theatre of Living Arts in Philadelphia, PA*
11.16 @ Irving Plaza in New York, NY*
11.17 @ Pearl Street in Northampton, MA*
11.18 @ The Sinclair in Cambridge, MA*
11.19 @ The Sinclair in Cambridge, MA*
11.21 @ Aura in Portland, ME*
11.23 @ Higher Ground Ballroom in South Burlington, VT*
11.24 @ Cohoes Music Hall in Cohoes, NY*
11.25 @ Iron Works in Buffalo, NY*
11.26 @ Phoenix Concert Theatre in Toronto, ON*
11.27 @ The Club at Stage AE in Pittsburgh, PA*
11.29 @ The Loft in Lansing, MI*
11.30 @ Elevation in Grand Rapids, MI*
12.1 @ St. Andrews Hall in Detroit, MI*
12.2 @ Bluebird Nightclub in Bloomington, IN*
12.4 @ Mercury Ballroom in Louisville, KY*
12.6 @ 9:30 Club in Washington D.C.*
12.11 @ Southbound Music Hall in Augusta, GA
12.12 @ Georgia Theatre in Athens, GA
12.13 @ Variety Playhouse in Atlanta, GA
12.14 @ Variety Playhouse in Atlanta, GA
12.15 @ Hargray Capitol Theatre in Macon, GA
1.20 @ Island Exodus 10 in Runaway Bay, Jamaica
**w/ Bishop Gunn
*w/ Ida Mae
Follow Marcus King Band:
Official Site
Facebook
Instagram
Twitter